St. John's Episcopal Church
679 Farmington Avenue, West Hartford, CT 06119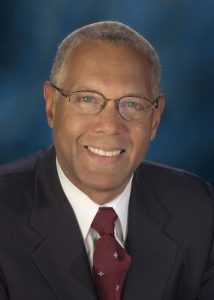 This event is postponed until Fall 2021. We welcome concert organist David Hurd to celebrate the 25th anniversary of the mighty St. John's pipe organ on Saturday, March 6 at 3:00pm. Mr. Hurd is organist and choirmaster at the Church of St. Mary the Virgin, New York, and well-known composer of many settings in The Hymnal 1982.
This concert is free admission, no tickets required. Suggested donation: $20 Checks payable to Music at the Red Door.
A gala reception follows in the church hall, celebrating the 25th anniversary of our Austin Organ. Read the history of our amazing instrument here.
David Hurd is widely recognized as one of the foremost concert organists, sacred music composers, and church musicians in the United States, as well as for his innovative, enthralling, and ever-evolving improvisation abilities. Now Organist and Choirmaster of the Church of St. Mary the Virgin in New York, he is a greatly sought-after composer of dozens of hymns, choral works, and organ works. He was named Composer of the Year in 2010 by the American Guild of Organists. A typical recital program by Dr. Hurd will feature works of Bach or Krebs, his own compositions, and a thrilling improvisation.
Music at the Red Door is supported in part by the Richard P. Garmany Fund of the Hartford Foundation for Public Giving, the Edward C. & Ann T. Roberts Foundation, the George A. & Grace L. Long Foundation, the Ensworth Charitable Foundation, the William & Alice Mortensen Foundation, and the Marjorie Jolidon Fund of the Greater Hartford Chapter, American Guild of Organists.