St. John's Episcopal Church
679 Farmington Avenue, West Hartford, CT 06119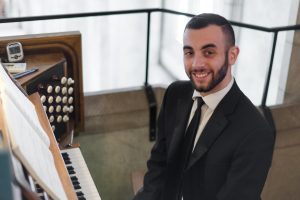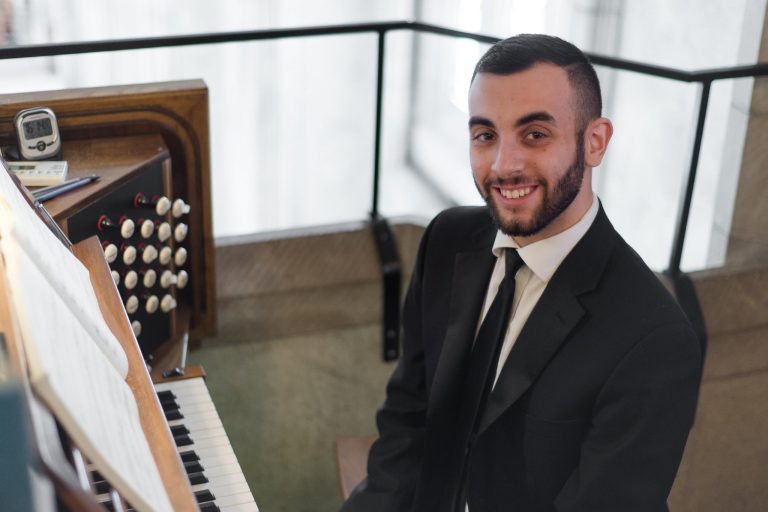 The Pipes Alive! series continues with organist Manuel Piazza playing the St. John's organ on Sunday, February 5, 2023, at 12:30pm. 
The concert is free admission – donations welcome in any amount. Checks payable to Music at the Red Door or click here to donate online.
Learn more about St. John's famed Austin pipe organ.
About the Artist:
Manuel Piazza is a graduate organ student at the Yale Institute of Sacred Music in New Haven, Connecticut, where he studies with Martin Jean and serves as organ scholar at Trinity Church on the Green. He grew up in Toronto, Canada, where he attended St. Michael's Choir School and the University of Toronto, graduating with a BMus in Organ Performance and studying with John Tuttle. While in Toronto, he served as a choir director and organist at Our Lady of Sorrows Roman Catholic Church, organ scholar at Trinity College (University of Toronto), organ scholar at St. James' Anglican Cathedral, and one of the five organists of St. Michael's Cathedral Basilica. From September 2019 to July 2020, he was organ scholar at Truro Cathedral in Cornwall (UK).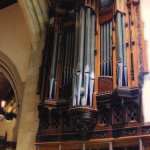 Join us for half-hour organ concerts featuring St. John's magnificent Austin pipe organ, on the first Sunday of the month, November through June, 12:30 p.m. with regional organists. Free!