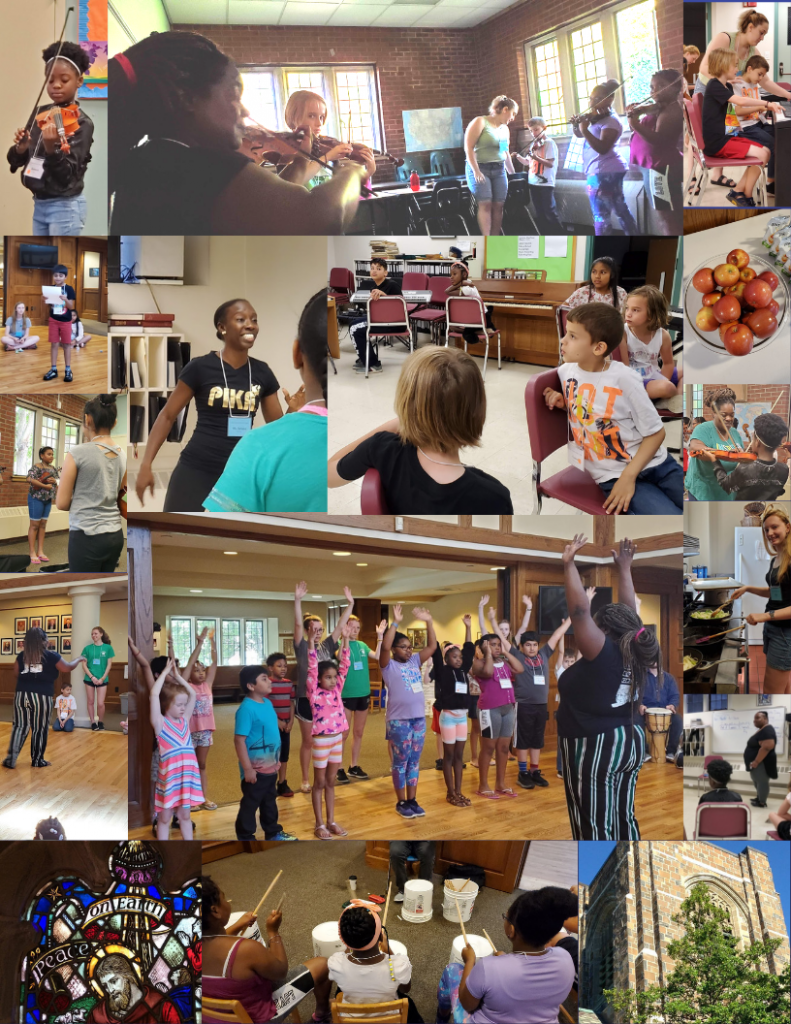 REGISTRATION IS CLOSED for 2022.
Monday – Friday,
August 22-26
9:00 am – 3:00 pm
$30 Per Child – Scholarships are available
Children entering grades 3-5
Register Below!
Program Highlights:
Nutritious snacks, lunch and physical movement
Violin Exploratory Class
Bucket Band
Dance
Singing (when safe)
Visual Art
Guest Artists
Performance Opportunities
Beginners welcome!
Info: 860-523-5201 or contact us with questions.
Music at the Red Door
at St. John's Episcopal Church
679 Farmington Avenue (near Prospect Avenue)
West Hartford, CT 06119
COVID-19 Information (updated:)
St. John's Episcopal Church has been carefully monitoring the state's policies and restrictions regarding COVID-19. All plans are subject to change, but we will always put the safety of our students, faculty, and staff first. We will have PPE on-site, and the schedule will accommodate all precautionary measures to ensure students are able to wash hands and sanitize as often as necessary, while still maintaining a safe, and fun environment!
Online Registration
Please complete the form below, or download and print the hard-copy form at this link.
You can pay your registration fee at any time at www.reddoormusic.org/pay 
REGISTRATION IS CLOSED for 2022. Thank you!