News
Join us for our celebrated half-hour recital series, on the first Sunday of each month. Click here for details.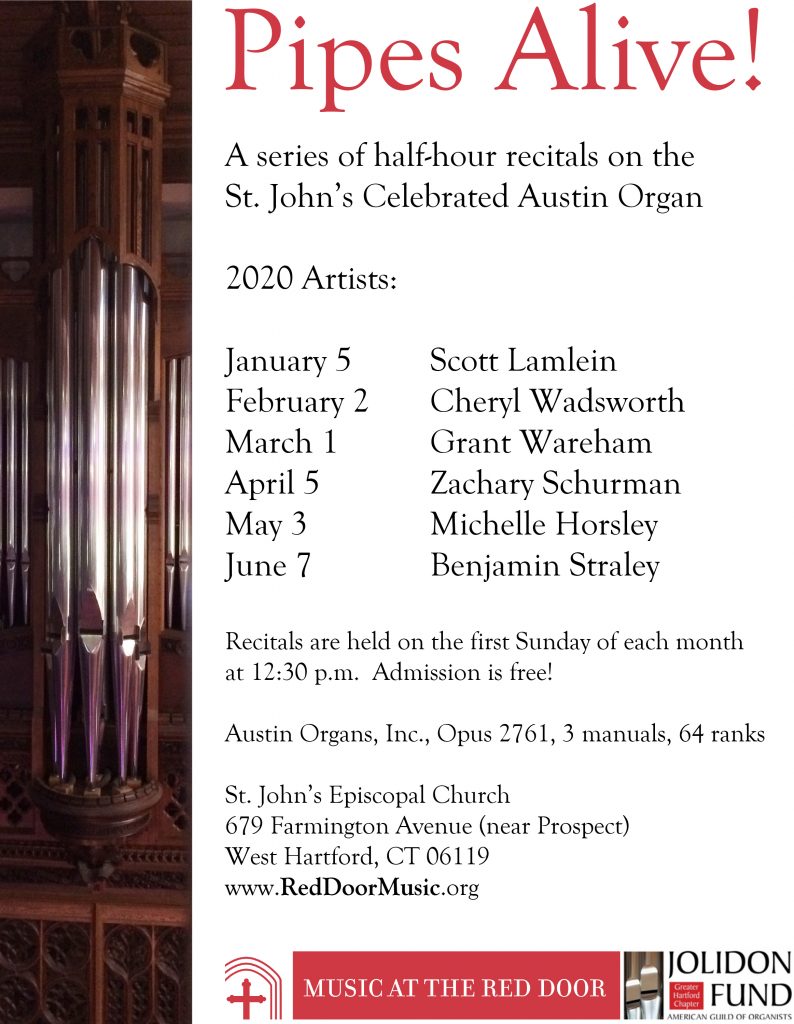 Start your week with a time of peace, quiet, and connection. Click here for details.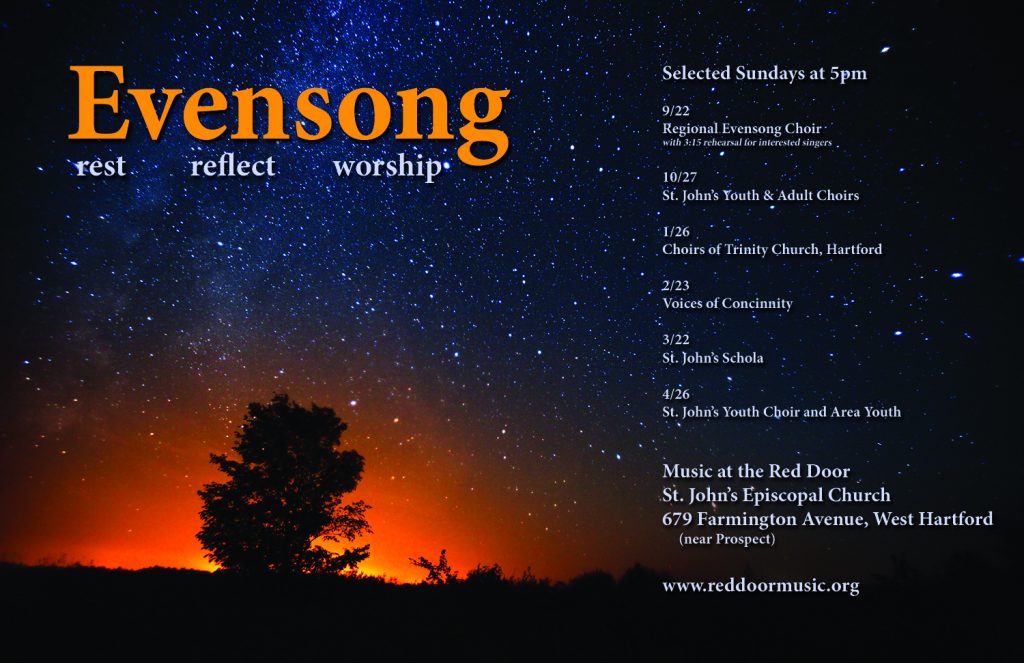 Join us! Click here for details.
Or watch online: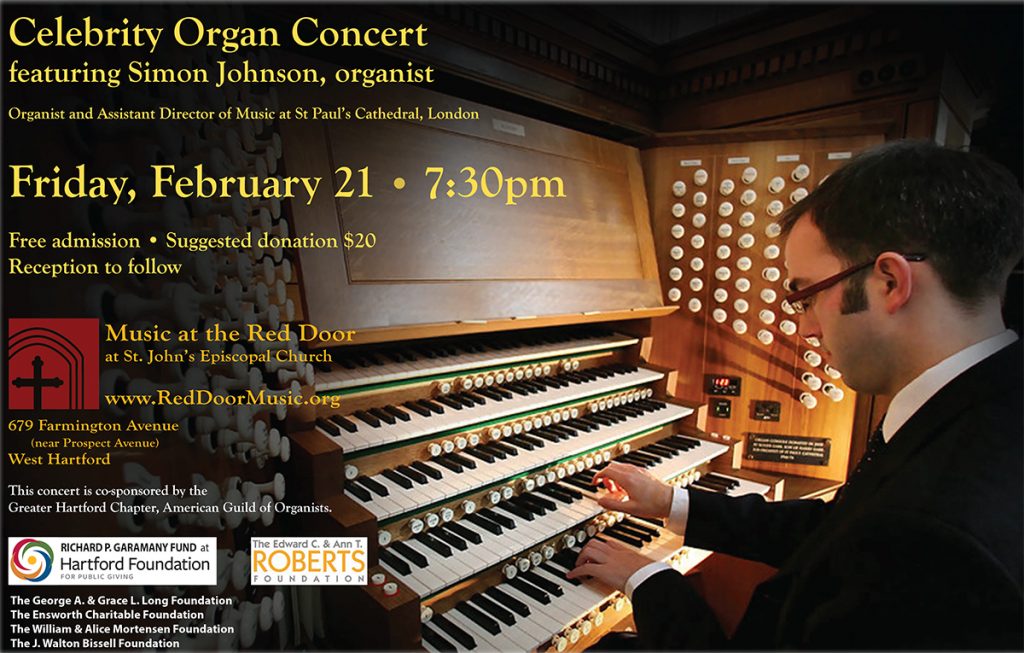 Candlelight splendor, quiet beauty. Arrive early to get a good seat! Click here for details.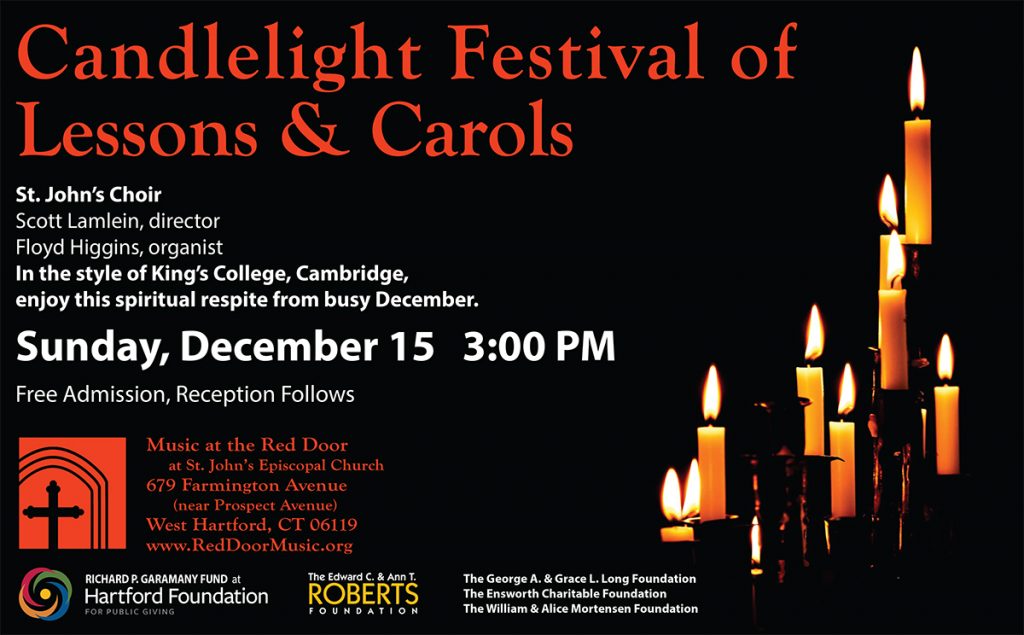 Welcome!
Welcome to Music at the Red Door, the concert series of St. John's Episcopal Church, West Hartford, CT. 
As St. John's gift to the community, we present several concerts annually in the stunning acoustic of St. John's Church. The concert series and summer music camp are sustained by generous individual donors, community businesses, grants, and volunteers. We invite your contribution of time, talent, and treasure. Visit our donations page today to learn how you can help.