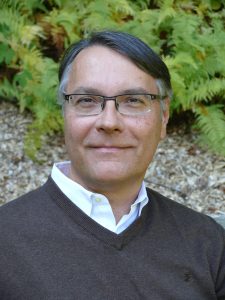 The Pipes Alive! series continues with Sean McCarthy playing the St. John's organ on Sunday, June 6, 2021 at 12:30pm. 
Sean McCarthy is Director of Music and Organist at First Church of Christ in Wethersfield, CT.  He has appeared in concert throughout the United States, including performances at the Basilica of the Shrine of the Immaculate Conception (Washington, DC), the Cathedral of Mary Our Queen, (Baltimore, MD), National Presbyterian Church (Washington, DC), First Presbyterian Church (Atlanta, GA), and Trinity Cathedral (Trenton, NJ).  He has appeared as organ soloist with the Ridgefield (CT) Symphony Orchestra, the Central Florida Symphony Orchestra, and the Mid-Atlantic Chamber Orchestra.  An avid chamber music partner, he has performed as harpsichordist with the New England Baroque Soloists, and as organist with the Epic Brass Quintet (Boston, MA) and the Monumental Brass Quintet (Washington, DC).  His recordings have won critical acclaim in Fanfare and American Record Guide review journals and have been featured nationally on NPR's Pipedreams programs from National Public Media. Sean holds a Doctor of Musical Arts degree in Organ Performance from the Benjamin T. Rome School of Music at the Catholic University of America in Washington, DC, where he was a student of Donald Sutherland and Peter Marshall.  He and his wife Eve reside in Redding, CT.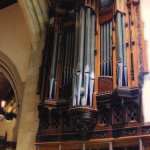 Join us for half-hour organ concerts featuring St. John's magnificent Austin pipe organ, on the first Sunday of the month, January through June, 12:30 p.m. with regional organists. Free!
Music at the Red Door is supported in part by the Richard P. Garmany Fund of the Hartford Foundation for Public Giving, the Edward C. & Ann T. Roberts Foundation, the George A. & Grace L. Long Foundation, the Ensworth Charitable Foundation, the William & Alice Mortensen Foundation, and the Marjorie Jolidon Fund of the Greater Hartford Chapter, American Guild of Organists.