St. John's Episcopal Church
679 Farmington Avenue
West Hartford, CT 06119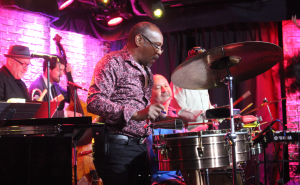 You'll find it impossible to sit still during this evening featuring Afro-Cuban influenced rhythms and soulful, creative music and dance. Join us on Friday, September 29 at 7:30pm as we welcome dancers Chantal Edwards and Savanna Jones, along with Ed Fast and Congabop for this upbeat treat for young and old alike! This event will be presented in person and by livestream.

A reception will follow this concert.
The concert is free admission, suggested donation $20. Checks payable to Music at the Red Door or click here to donate online.
Click below to watch
About the artists: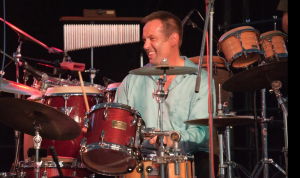 Ed Fast
Ed Fast received his BM and MM from the Hartt School of Music. He has taught at Westfield State University and been a member of the orchestra in a variety of both Broadway and international tours including 42nd Street, The Sound of Music, Fascinating Rhythm, Bat Boy, Chitty Chitty Bang Bang, Chicago, Newsies and Holiday Inn. Ed has performed as percussionist, drummer, tympanist, and band leader at Carnegie Hall, Iridium Jazz Club, and The Django Jazz Club.
Locally, Ed founded and taught at Ed Fast's Latin Meets Jazz summer program at the Hartt School. He ahs also appeared with orchestras at Bushnell Hall and Goodspeed Opera House for a variety of productions including Wicked, Motown, Peter Pan West Side Story, Superman, Annie, Promises Promises, Paint Your Wagon, On The Town, and many, many others. Ed leads Congabop with a number of local and international artists.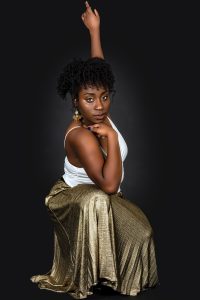 Chantal Edwards-Matthew
Chantal Edwards-Matthews is a Jamaican born movement artist. She started her professional dance career at the age of seven in Freehold New Jersey as a competitive dancer. Chantal traveled for 11 years all over the U.S. with her dance company Freehold Academy of Performing Arts. She studied styles such as contemporary, ballet, point, modern, jazz, hip-hop and tap.
While attending University of Hartford, Chantal joined Island reflections Dance Theater Co. IRDTC added styles such as African, Folk, Horton and Caribbean to her repertoire (2016) . In 2018 she joined Nightfall Hartford where she studied & performed puppetry and theater.
After 2018 her dance career continued to grow as a solo artist taking on commercial projects such as Hartford's Anti Litter Campaign (2019). Chantal is currently dancing with Lauren Horn's new work "Renaissance Gyal and Deborah Goffe's "Scapegoat Garden." Both bodies of work offer a residency, premiering in summer 2023.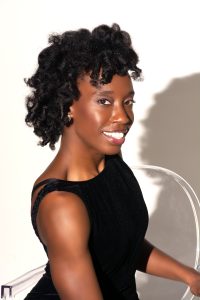 Savana Jones
Savana Jones is a native of Hartford, and has studied in many styles of dance including jazz, tap, hip-hop, modern, ballroom and the aerial arts. She graduated from The Hartford Conservatory in 2009, Majoring in Dance Pedagogy and Performance. She is now a well-known dance instructor and choreographer with fourteen years of experience, in the Greater Hartford area and has been performing with Ed Fast and Conga Bop since 2018.