St. John's Episcopal Church
679 Farmington Avenue
West Hartford, CT 06119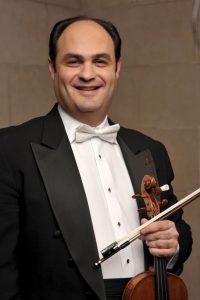 Join us for a beautiful chamber music concert on Friday, April 24 at 7:30pm by Leonid Sigal and friends. Mr. Sigal is well known for his series at the Wadsworth Atheneum, "Sunday Serenades," where he and his HSO colleagues perform repertoire inspired by the artwork on display. He has planned a program of Prokofiev, Fauré and Beethoven.
The concert is free admission, suggested donation $20. Checks payable to Music at the Red Door.
A reception follows in the church hall.
This concert is supported in part by the Richard P. Garmany Fund of the Hartford Foundation for Public Giving.