St. John's Episcopal Church
679 Farmington Avenue, West Hartford, CT 06119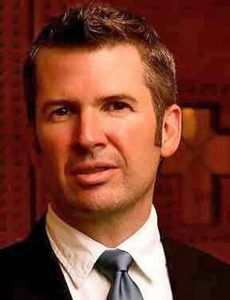 The Pipes Alive! series opens with organist Alan Murchie playing the St. John's organ on Sunday, November 6, 2022, at 12:30pm. 
The concert is free admission – donations welcome in any amount. Checks payable to Music at the Red Door or click here to donate online.
Learn more about St. John's famed Austin pipe organ.
About the Artist:
The Rev. Alan C. Murchie recently joined St. James's Church in West Hartford as Associate for Education and Music. He came from Trinity Episcopal Church, Nichols in Trumbull CT, where he served as rector from 2018-2022. He has also served parishes in Stonington, Collinsville, and Washington CT. Alan's musical career began early, at age 10, when he joined the St. Thomas Choir of Men and Boys in New York City. He has served as Director of Music at St. James' Church, Madison Avenue; Trinity, Southport; Christ's Church, Rye; The Episcopal Church at Yale; and Berkeley Divinity School at Yale. Alan currently serves as Lecturer in Religious Studies and Music History at Fairfield University, where he has taught for twelve years. He is a graduate of St. Paul's School in Concord NH, Yale College, and Yale Divinity School.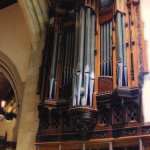 Join us for half-hour organ concerts featuring St. John's magnificent Austin pipe organ, on the first Sunday of the month, November through June, 12:30 p.m. with regional organists. Free!