St. John's Episcopal Church
679 Farmington Avenue, West Hartford, CT 06119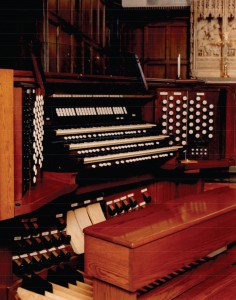 Monumental Mendelssohn
Come to hear why Felix Mendelssohn could spin a melody like no other.  Works for organ will include his Sonata II and Sonata III, plus the well-known "Mid-summer Night's Dream" Wedding March.
Click here for printed program.   Click here for podcast recording.
Join us for half-hour organ concerts featuring St. John's magnificent Austin pipe organ, on the last Sunday of the month, February through May, 12:30 p.m. with Scott Lamlein, organist. Free!