St. John's Episcopal Church
679 Farmington Avenue, West Hartford, CT 06119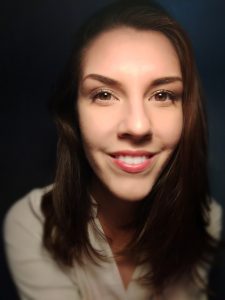 The 2020 Pipes Alive! series continues with Michelle Horsley playing the St. John's organ on Sunday, May 3 at 12:30 p.m. ONLINE ONLY.
Michelle Horsley holds a Bachelor of Music in Organ Performance from Stetson University, where she studied under Dr. Boyd Jones, and later received a Master of Sacred Music from Duquesne University under the tutelage of Dr. Ann Labounsky. She currently works full-time as the Director of Music at South Church in New Britain, where she succeeded Rick Coffey and David Westfall. She also serves as the Artistic Director of the Music Series at South Church, which hosts acclaimed artists from all over the world each year. Michelle lives in Hartford's West End and teaches private piano/organ lessons.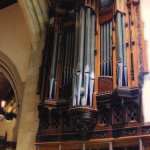 Program:
Paul Hindemith (1895-1963): Sonata I
1. Mässig schnell
Camille Saint-Saëns (1835-1921): Sept Improvisations
1. Molto Lento
Johann Sebastian Bach (1685-1750): Prelude and Fugue in A minor, BWV 543
For more: Subscribe to our YouTube channel or follow us on Facebook to receive the most up-to-date info, and sign up for email updates.
Join us for half-hour organ concerts featuring St. John's magnificent Austin pipe organ, on the first Sunday of the month, January through June, 12:30 p.m. with regional organists. Free!
Music at the Red Door is supported in part by the Richard P. Garmany Fund of the Hartford Foundation for Public Giving, the Edward C. & Ann T. Roberts Foundation, the George A. & Grace L. Long Foundation, the Ensworth Charitable Foundation, the William & Alice Mortensen Foundation, and the Marjorie Jolidon Fund of the Greater Hartford Chapter, American Guild of Organists.