St. John's Episcopal Church
679 Farmington Avenue, West Hartford, CT 06119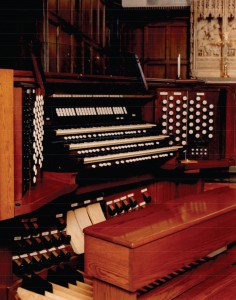 Back by popular demand, the Pipes Alive! series continues with Susan Carroll playing the St. John's organ on Sunday, June 3 at 12:30 p.m. Susan is Organist and Music Associate at Asylum Hill Congregational Church, Hartford. She will present a program entitled "All in the Family", featuring works by J.S. Bach, C.P.E. Bach, Felix Mendelssohn, and Fanny (Hensel) Mendelssohn. Click here for the full program.
Join us for half-hour organ concerts featuring St. John's magnificent Austin pipe organ, on the first Sunday of the month, January through June, 12:30 p.m. with regional organists. Free!
This concert is supported in part by the Marjorie Jolidon Fund of the Greater Hartford Chapter, American Guild of Organists.