St. John's Episcopal Church
679 Farmington Avenue, West Hartford, CT 06119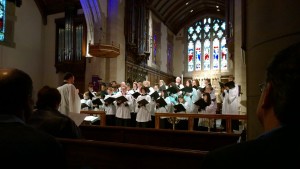 Music rings out as we celebrate 20 Years of St. John's Landmark Austin Pipe Organ! The St. John's Adult and Youth Choirs, made up of folks ages 7 to 70, under the direction of Scott Lamlein, with Ralph Valentine, organ, and a chamber orchestra present a beautiful afternoon concert.
John Rutter's Requiem and Ola Gjeilo's Agnus Dei-Phoenix are featured, along with a solo performance by Mr. Valentine. This is some of the most sublime music in the choral repertoire, and is not to be missed. A gala reception follows the concert.
Free Admission, Suggested Donation $20. No tickets are necessary!
Download Poster  –  Download Flyer