St. John's Episcopal Church
679 Farmington Avenue, West Hartford, CT 06119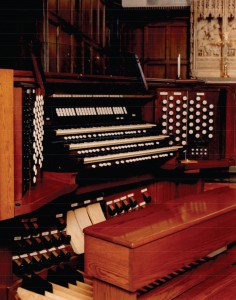 Back by popular demand, the Pipes Alive! series resumes with St. John's own Scott Lamlein playing the mighty Austin organ on Sunday, January 7 at 12:30 p.m. The entire program will be the Organoedia ad missam lectam (Organ Mass) by Hungarian composer Zoltán Kodály.
Click here for the full program.
Join us for half-hour organ concerts featuring St. John's magnificent Austin pipe organ, on the first Sunday of the month, January through June, 12:30 p.m. with regional organists. Free!