St. John's Episcopal Church
679 Farmington Avenue, West Hartford, CT 06119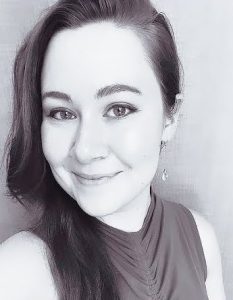 The Pipes Alive! series continues with organist Aletheia Teague playing the St. John's organ on Sunday, November 5, 2023, at 12:30pm. This event will be presented in person and by livestream.
The concert is free admission – donations welcome in any amount. Checks payable to Music at the Red Door or click here to donate online.
About the Artist:
Aletheia Johanna Teague is a BM at The Juilliard School where she is completing her undergraduate degree in Organ Performance under Mr. Paul Jacobs. A native of Southern CA, Aletheia grew up in a musical family and began piano lessons at age 5. Several years later, she switched to organ.
While in high school, Aletheia competed locally in AGO Study Grant programs, winning scholarships for four consecutive years. As a part of the program, she also took part in masterclasses with organists such as Steven Tharp and Simon Johnson. In 2019, she was a featured performer in the Los Angeles AGO President's Day Organ Festival.
She has served in several full-time church positions from the age of 13. From 2019-2020 she was organ scholar at Christ Cathedral in Garden Grove, CA. (home to the world's 5th largest organ, the Hazel Wright) under David Ball, director of music. Currently, she serves as Assistant Organist at Christ Church, United Methodist at Park Ave under Dr Steve Pilkington.
Aletheia was a finalist placing second in the 2022 Albert Schweitzer Organ Competition. More recently she was a featured performer at Trinity Wall Street's Pipes at One concert series. Aletheia is a recipient of the Jerome L. Greene Fellowship at the Juilliard School.
Learn more about St. John's famed Austin pipe organ.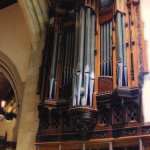 Join us for half-hour organ concerts featuring St. John's magnificent Austin pipe organ, on the first Sunday of the month, November through June, 12:30 p.m. with regional organists. Free!