St. John's Episcopal Church
679 Farmington Avenue, West Hartford, CT 06119
Note that this event has been POSTPONED UNTIL FURTHER NOTICE.
We're sorry for the inconvenience.
Join us as pianist Patrick Miller accompanies the 1927 Cecil B. DeMille epic silent film The King of Kings, on Saturday, November 16, 2019 at 7:00 p.m.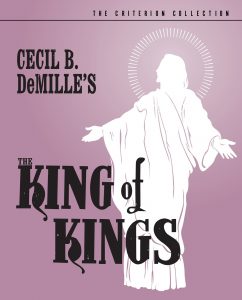 The King of Kings is the Greatest Story Ever Told as only Cecil B. DeMille could tell it.
In 1927, working with one of the biggest budgets in Hollywood history, DeMille spun the life and Passion of Christ into a silent-era blockbuster. Featuring text drawn directly from the Bible, a cast of thousands, and the great showman's singular cinematic bag of tricks, The King of Kings is at once spectacular and deeply reverent—part Gospel, part Technicolor epic.
Note: The movie is about 3 hours long, with one intermission, so do whatever is necessary to ensure your comfort for the evening, such as bringing a seat cushion and eating dinner beforehand!
Admission is free, suggested donation $20. Checks payable to Music at the Red Door.
Patrick Miller is Associate Professor of Music Theory at The Hartt School, University of Hartford where he is co-director of the Academic and Contemporary Studies Division and chair of the Music Theory Program. He received his B.Mus. (piano, music theory) and M.Mus. (music theory) from the University of Kansas where he studied piano with Angelica Morales von Sauer. He received his Ph.D. (music theory) from The University of Michigan where he studied music theory with Wallace Berry. Patrick Miller has taught at The University of Michigan, University of North Texas, and Wesleyan University.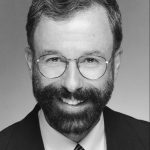 Since 1982 Patrick Miller has performed his piano accompaniments for silent film screenings throughout New England with performances at the Wadsworth Atheneum, University of Hartford, University of Connecticut Storrs, Connecticut College, Mount Holyoke College, Trinity College, Wesleyan University, and Yale University. He has studied silent film music at the George Eastman House, the Museum of Modern Art, and the Library of Congress. Patrick Miller has accompanied the masterworks of American and international silent cinema from The Birth of a Nation (D. W. Griffith, 1915 USA) to The Passion of Joan of Arc (Carl Theodor Dreyer, 1928 France).
This concert is supported in part by the Richard P. Garmany Fund of the Hartford Foundation for Public Giving.