St. John's Episcopal Church
679 Farmington Avenue, West Hartford, CT 06119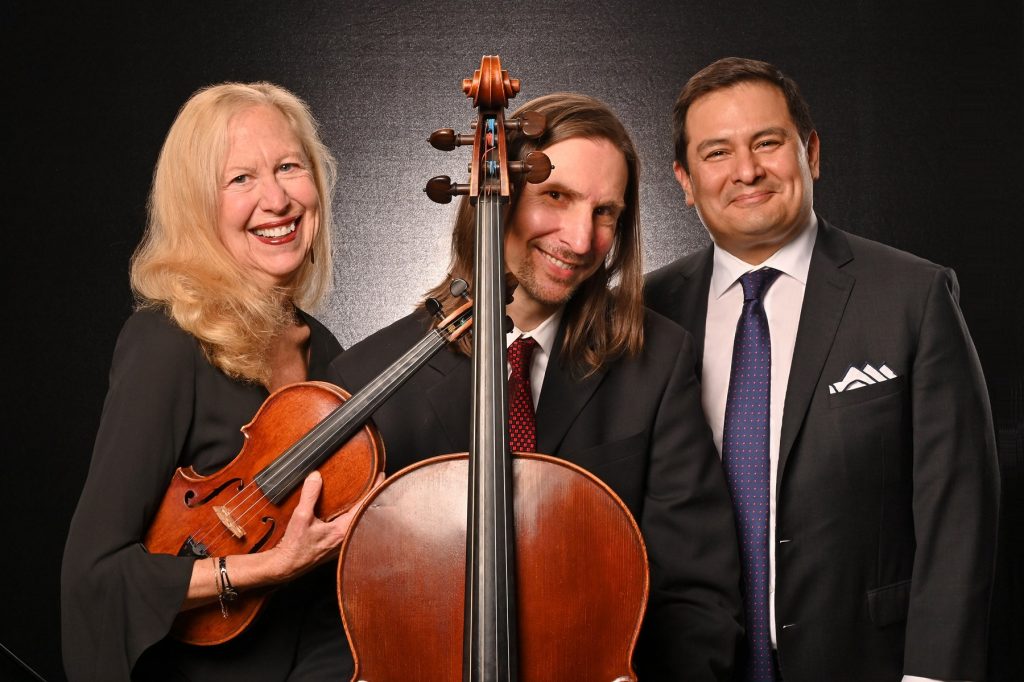 Join us on Sunday, May 15, at 2:00pm, for New World Trio, Ensemble-in-Residence at Music at the Red Door. There will be a pre-concert talk with NEPR's John Nowacki at 1:30pm.

These concerts are free admission, suggested donation $20. Checks payable to New World Trio. Details at www.newworldtrio.org
Program:
Nuovo Retro/ New Beginnings:
Stephen Gryc: Premiere of "Sweet Prospect," commissioned by New World Trio in memory of Sally Williams
David Baker: Roots II – Boogie Woogie, Sorrow Song, and Dance in Congo Square
Robert Schumann: Piano Quartet in E flat Major, op. 47
Program Notes: A beautifully sensitive piece from composer Stephen Gryc opens the final program of the New World Trio season, a world premiere commissioned by New World in loving memory of Sally Williams. "Sweet Prospect" is drawn from traditional New England shape note singing, a simplified form of musical notation, and is reminiscent of traditional hymns and melodies. This will be followed by three evocative movements from David Baker's "Roots II". Roots II reflects a deep historical legacy, one that is sobering yet triumphantly uplifting. The program concludes with a well-known work from a well-known composer in the best European tradition…and it is a piano quartet! The richness of Schumann's piece will resound in the fine acoustics of St. John's sanctuary.
Anhared Stowe, violin
Peter Zay, cello
David Ballena, piano
Guest artist: Aekyung Kim, viola
The New World Trio is back! For more than three decades, the New World Trio has brought the excitement and intimacy of chamber music to live audiences throughout New England. Founded in 1985 by violinist Anhared Stowe, New World provides a unique experience for music lovers with its mix of both standard repertoire and contemporary works. With each performance, New World brings new vitality to established masterworks; these are paired with contemporary pieces, with each complementing the other in depth and beauty. "…New World has been (Hartford's) one reliable source of chamber music since its founding…" says the Hartford Courant.
New World Trio receives support from the Department of Economic and Community Development, Connecticut Office of the Arts, which also receives support from the National Endowment for the Arts, a federal agency.