St. John's Episcopal Church
679 Farmington Avenue, West Hartford, CT 06119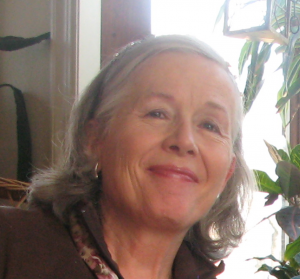 The 2020 Pipes Alive! series continues with Cheryl Wadsworth playing St. John's renowned Austin Organ on Sunday, February 2 at 12:30 p.m.
Click here for the PDF program.
On this program:
Dietrich Buxtehude (1637-1707)
Ciacona in E minor BuxWV 160
Praeludium in F BuxWV 144
Jeanne Demessieux (1921-1968)
From Twelve Choral Preludes on Gregorian Chant Themes for Organ:
In Manus Tuas
Variations on O Filii et Filiae
John Cook (1918-1984)
From Five Studies in the Form of a Sonata:
Prelude, Ostinato, and Finale
Well-known throughout the Greater Hartford region as organist, pianist, church musician, and teacher, Wadsworth earned the Master of Music degree in Organ Performance from Yale School of Music in 1995, won the Hugh Porter Prize from Yale's Institute of Sacred Music for her degree project on the Episcopal Funeral, and won the Julia Sherman Prize from the Yale School of Music for excellence in organ performance. She served most recently as Director of Music Ministries Emeritus at the United Methodist Church of Hartford and until October 2018 as Acting Organist at Bethany Lutheran Church in West Hartford. As Music Director (1999-2008) at the Universalist Church of West Hartford, she led a music staff of seven professionals and more than 100 volunteers in two weekly services and periodic concerts and choral events.
The February 2 program includes two works by Dietrich Buxtehude (1637-1707), a highly-regarded German-Danish composer and organist of the mid-Baroque whose music remains central to the pipe organ repertoire. Such was Buxtehude's fame during his lifetime that in 1705 the young Johann Sebastian Bach, aged twenty, walked more than 250 miles from Arnstadt to Lübeck to meet Buxtehude, hear his music, and learn from the elder musician.
Like Buxtehude, Bach continues to inspire and serve as a model for later generations of musicians, such as French organist and composer Jeanne Demessieux (1921-1968). Wadsworth will play two selections from Demessieux's Twelve Choral Preludes on Gregorian Chant Themes for Organ.
"The Demessieux works are such gems," said Wadsworth. "I agree with the critic Christain Goubalt, who said that Demessieux's Twelve Choral Preludes on Gregorian Chant Themes for Organ are 'the Orgelbuchlein for the 20th century.' Of course, Goubalt is referring to J. S. Bach's Orgelbuchlein, a collection of chorale preludes composed to span the church year, based on familiar hymn tunes appropriate for the time and season. In the same fashion, Demessieux's choral preludes expand and embellish timeless Gregorian chants."
The program closes with music by John Ernest Cook (1918-1984), an Anglo-American organist, composer and church musician. Wadsworth will play the Prelude, Ostinato and Finale from Cook's Five Studies in the Form of a Sonata, music that the composer considered his best work.
"The Demessieux and Cook are related as well," explained Wadsworth, "as they both make frequent use of parallel major and minor harmonies that give a modern bluesy feeling to these works."
"It is such fun to play the Austin Organ at St. John's," Wadsworth added. "The antiphonal division (remote section) of the instrument which sits above the front door of the sanctuary is a special friend of mine; one can get quite a stereophonic effect going with it and the main divisions up front. For members of the audience, this creates a lush, transporting, all-around sonic experience."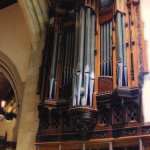 Join us for half-hour organ concerts featuring St. John's magnificent Austin pipe organ, on the first Sunday of the month, January through June, 12:30 p.m. with regional organists. Free!
Music at the Red Door is supported in part by the Richard P. Garmany Fund of the Hartford Foundation for Public Giving, the Edward C. & Ann T. Roberts Foundation, the George A. & Grace L. Long Foundation, the Ensworth Charitable Foundation, the William & Alice Mortensen Foundation, and the Marjorie Jolidon Fund of the Greater Hartford Chapter, American Guild of Organists.