Join us for our very popular Pipes Alive! concerts – first Sunday of each month at 12:30 pm. Organist Vaughn Mauren plays Bach, Howells, and Vierne on March 6: Click here for details.
Check out the St. John's Organ at www.reddoormusic.org/organ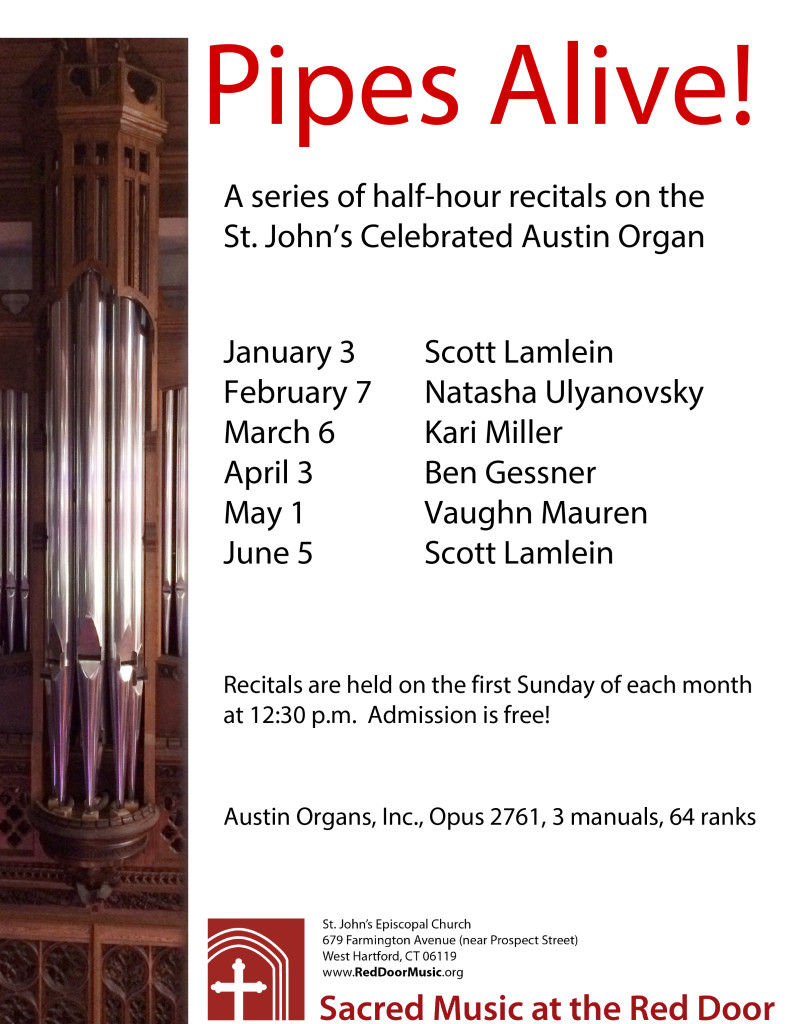 This concert is made possible in part by the Marjorie Jolidon Fund of the Greater Hartford Chapter, American Guild of Organists.