St. John's Episcopal Church
679 Farmington Avenue, West Hartford, CT 06119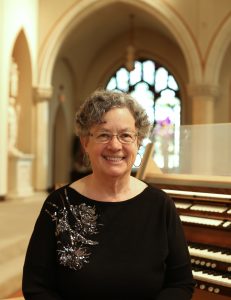 The Pipes Alive! series continues with organist Jean Degan playing the St. John's organ on Sunday, February 4, 2024, at 12:30pm. This event will be presented in person and by livestream.
The concert is free admission – donations welcome in any amount. Checks payable to Music at the Red Door or click here to donate online.
Learn more about St. John's famed Austin pipe organ.
About the Artist:
Jean Degan earned a bachelor of science degree from UCONN in music education with piano as her principle instrument. Her love of accompanying led her to church music where she was able to work with many fine musicians for worship and concerts. She received a bachelor of music degree in organ performance and a Masters degree in Liturgical Music from the Hartt school of Music.
Jean has been very active throughout the Archdiocese of Hartford making recordings for "MusicQuest", accompanying choir festivals and giving workshops for National Pastoral Musicians and Handbell Musicians of America.
Jean recently retired from St. Joseph Church in Bristol, CT where she was director of the Music Ministry program for 37 years. She saw the refurbishment of the 1928 Austin Organ and the installation of a new Austin instrument in 2005. The two instruments complement each other and work very well together.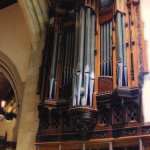 Join us for half-hour organ concerts featuring St. John's magnificent Austin pipe organ, on the first Sunday of the month, November through June, 12:30 p.m. with regional organists. Free!