St. John's Episcopal Church
679 Farmington Avenue, West Hartford, CT 06119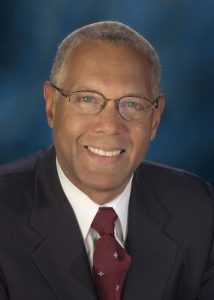 We welcome concert organist David Hurd to celebrate the 25th anniversary of the mighty St. John's pipe organ on Saturday, September 25 at 3:00pm. Dr. Hurd is widely recognized as one of the foremost concert organists and church musicians in the country, with a long list of awards, prizes, honors and achievements to his credit. He is a noted improviser and composer. He is organist and choirmaster at the Church of St. Mary the Virgin, New York, and has composed many settings in The Hymnal 1982.
This concert is free admission, no tickets required. Suggested donation: $20 Checks payable to Music at the Red Door.
Registration is encouraged.

This event is co-sponsored by the Greater Hartford Chapter, American Guild of Organists, and is a featured event of the Albert Schweitzer Organ Festival-Hartford.
Please be advised: At this time, due to the current issues with the COVID 19 virus, masks will be required upon entering and must remain on during the entire performance, and any time you are in the building. Any updates will be sent prior to the day of the concert.
An outdoor reception will follow the concert, weather permitting, celebrating the 25th anniversary of our Austin Organ. Read the history of our amazing instrument here.
Click below to watch.
Program:
Jean Adam Guilian (c.1680–c.1740): Suite du Quatrième Ton
___Plein jeu
___Cromhorne en taille
___Duo
___Basse de Cromhorne
___Trio
___Dialogue
Johann Sebastian Bach (1685-1750): Preludium in B-minor, BWV 544
Alexandre Guilmant (1837–1911): Seconde Sonate pour le grand Orgue en Ré Majeur, Op. 50
___Allegro moderato
___Larghetto
___Allegro vivace
David Hurd (b. 1950):
Te Deum Laudamus (1981)
___The Acknowledgment
___The Adoration
___The Humbling
___The Opening of Heaven
Improvisation
David Hurd is widely recognized and admired as one of the foremost concert organists, sacred music composers, and church musicians in the United States, as well as for his innovative, enthralling, and ever-evolving improvisation abilities. Now Organist and Choirmaster of the Church of St. Mary the Virgin in New York City, he remains a greatly sought-after composer of hymns, choral works, and organ works. He was named Composer of the Year in 2010 by the American Guild of Organists. A typical recital program by Dr. Hurd will feature works of Bach or Krebs, his own compositions, and a thrilling improvisation.
Music at the Red Door is supported in part by the Richard P. Garmany Fund of the Hartford Foundation for Public Giving, the Edward C. & Ann T. Roberts Foundation, the George A. & Grace L. Long Foundation, the Ensworth Charitable Foundation, the William & Alice Mortensen Foundation, and the Marjorie Jolidon Fund of the Greater Hartford Chapter, American Guild of Organists.