St. John's Episcopal Church
679 Farmington Avenue, West Hartford, CT 06119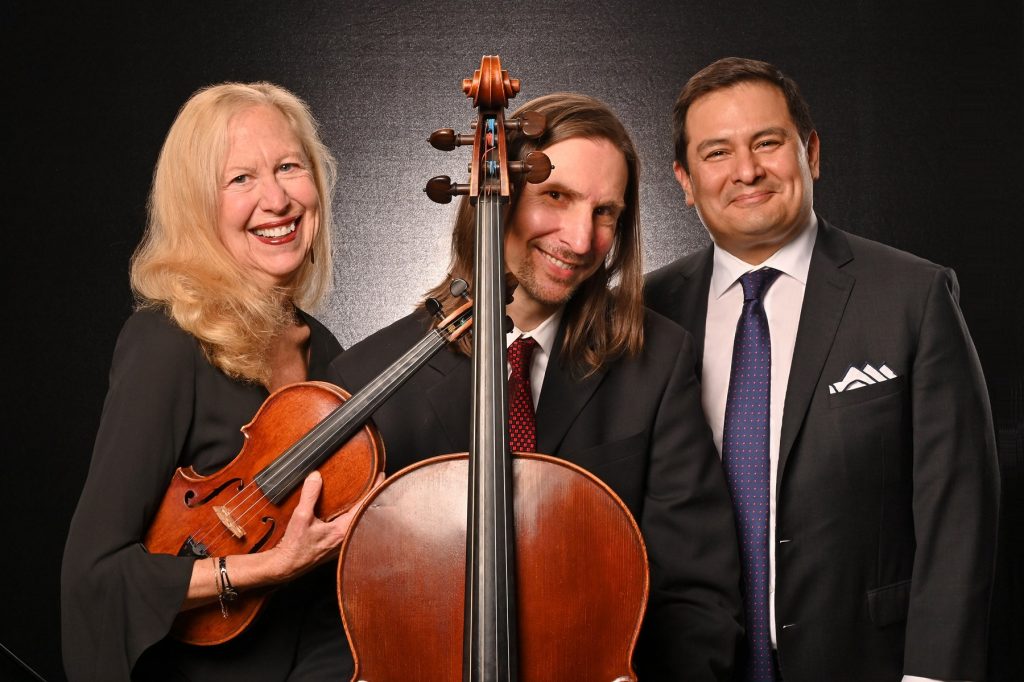 Join us on Sunday, March 19, at 2:00pm, for New World Trio, Ensemble-in-Residence at Music at the Red Door.

Anhared Stowe, violin
Peter Zay, cello
David Ballena, piano
This event will be presented in person only.
These concerts are free admission, suggested donation $20. Checks payable to New World Trio. Details at www.newworldtrio.org
Program: Self-Invention
Maurice Ravel: Sonata for Violin and Cello
Amy Marcy Beach: Trio, op. 150
Franz Schubert: Trio in B flat major, op.99
About New World Trio For more than three decades, the New World Trio has brought the excitement and intimacy of chamber music to live audiences throughout New England. Founded in 1985 by violinist Anhared Stowe, New World provides a unique experience for music lovers with its mix of both standard repertoire and contemporary works. With each performance, New World brings new vitality to established masterworks; these are paired with contemporary pieces, with each complementing the other in depth and beauty. "…New World has been (Hartford's) one reliable source of chamber music since its founding…" says the Hartford Courant.
New World Trio receives support from the Department of Economic and Community Development, Connecticut Office of the Arts, which also receives support from the National Endowment for the Arts, a federal agency.