St. John's Episcopal Church
679 Farmington Avenue, West Hartford, CT 06119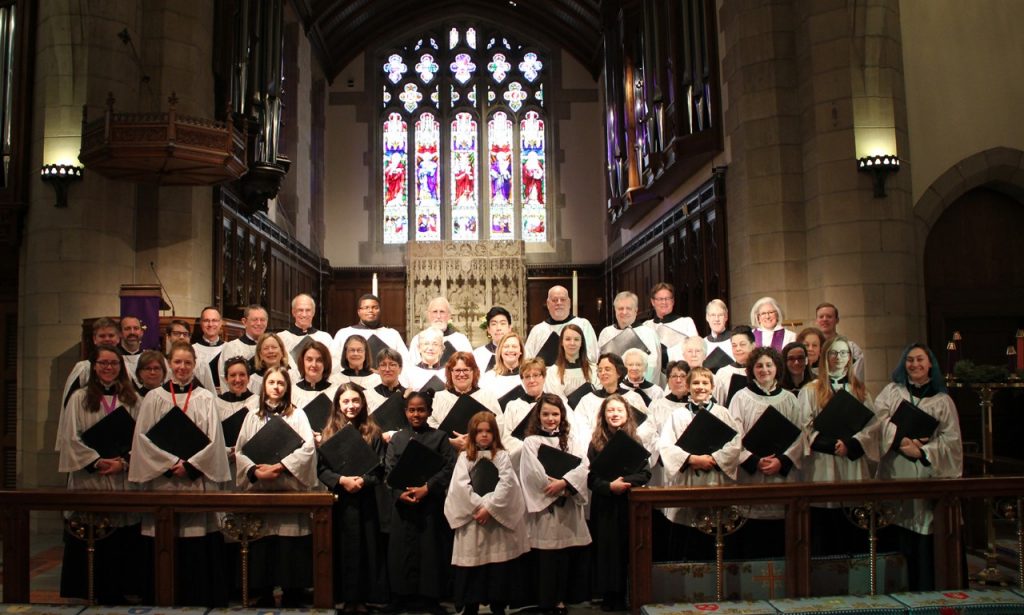 A holiday celebration of the return of choral music! An amazing start to the Advent season! In the tradition of King's College, Cambridge, prepare your soul for the Christmas miracle with carols for choir and organ. This event is a long-standing tradition at St. John's – a "must" to center your soul during the Advent season. Sunday, December 12 at 3:00pm. 
The St. John's Adult and Youth Choirs; Scott Lamlein, choirmaster; Floyd Higgins, organist.
Click here for the service leaflet.
This concert is free admission, with donations received. Checks payable to Music at the Red Door or click here to donate online.
Registration to attend in person is encouraged.
Please do not register to watch online – click on the link below to watch.

Please be advised: At this time, due to the current issues with the COVID 19 virus, masks will be required upon entering and must remain on during the entire performance, and any time you are in the building. Any updates will be sent prior to the day of the concert.
Click below to watch.

Program:
Prepare the way (Robles)
No small wonder (Edwards)
People, look east (Steel)
My eyes for beauty pine (Howells)
There is no rose (Nelson)
Magnificat (Sparkhall, after Beach)
Nativity Carol (Rutter)
Resonemus Laudibus (Willcocks)
The Lamb (Tavener)
and Carols for Choir and Congregation
Music at the Red Door is supported in part by the Richard P. Garmany Fund of the Hartford Foundation for Public Giving, the Edward C. & Ann T. Roberts Foundation, the George A. & Grace L. Long Foundation, the Ensworth Charitable Foundation, the William & Alice Mortensen Foundation, and the Marjorie Jolidon Fund of the Greater Hartford Chapter, American Guild of Organists. 
Check out previous year's Lessons and Carols: 2020 2019 2018 2017 2016  2015 2014