News
During these times of social isolation, Music at the Red Door is providing live-streamed concerts for continued and needed refreshment. Subscribe to our YouTube channel or follow us on Facebook to receive the most up-to-date info, and sign up for email updates. In addition, our final "normal" Sunday Pipes Alive! concert will happen as a virtual event!
Music at the Red Door Wednesday online recitals are offered as a benefit for people deeply in Greater Hartford effected by COVID-19: please help. Please thank our artists by donating generously to: Loaves & Fishes, Journey Home, and/or Food Share. At St. John's, we have only limited resources to help the homeless and hungry, and with the office closed, we are not able to see people directly. Your donation will make a big difference.
Next up: Salon Recital with Shirley Hunt, cello – Wednesday, June 3 at 12:30 pm    Visit our Events page.
Missed the actual live streamed event?  No worries! The video can be watched any time after the event has completed.
Here are our recent online concerts:
Join us! Click here for details.
Or watch online: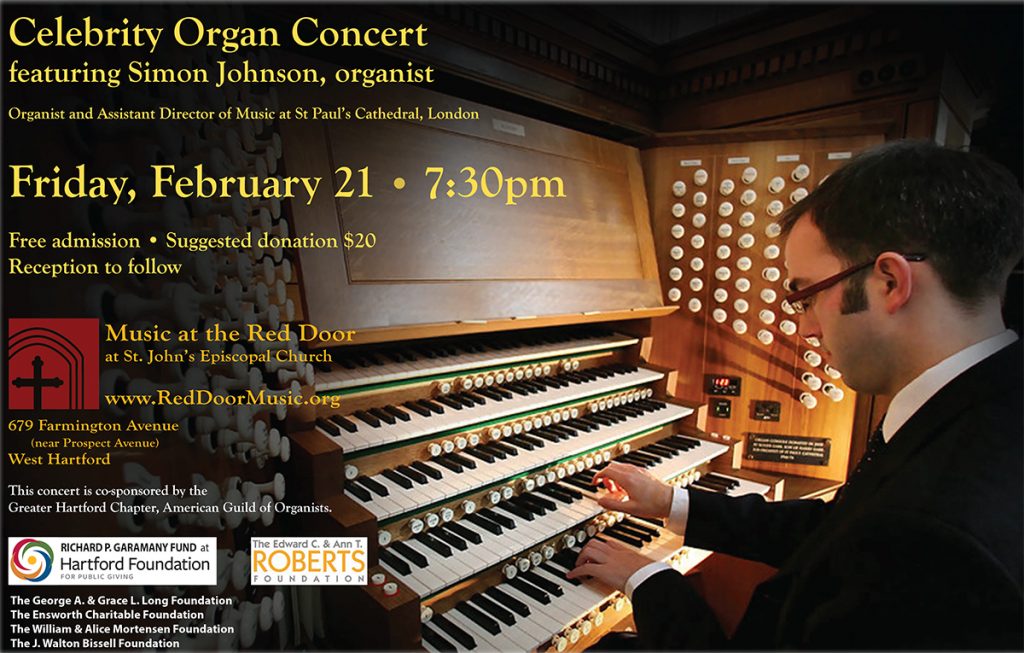 Candlelight splendor, quiet beauty. Arrive early to get a good seat! Click here for details.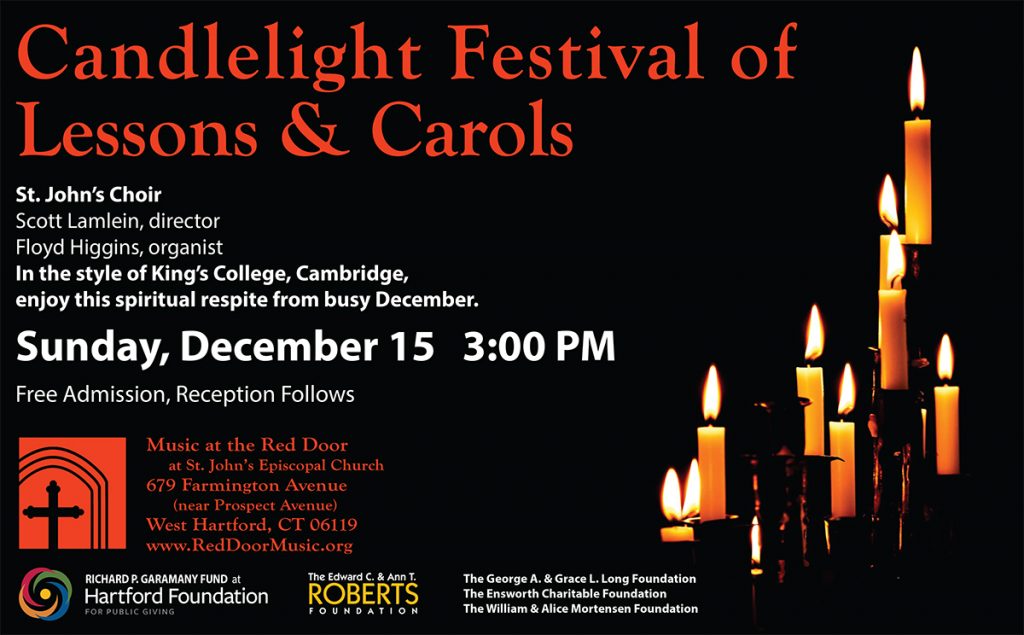 Start your week with a time of peace, quiet, and connection. Click here for details.